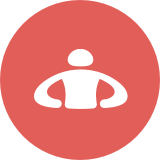 Please Note: If you are expecting to load more than $50,000 in total on your cards, please first download and fill out our Bulk Order Application form. You'll be required to upload this in the form below. Also, please have a photo of your driver's license ready to upload.
If you plan to load less than $50,000 in total, you may complete the application below. You will not be required to complete the Bulk Order Application or upload a photo of your license.
If you are a cardholder and need assistance, please email us. Please do not include your card number or any other sensitive information in your email.
If you are an organization and have questions, please use the form above.