WE'RE ALL IN THIS TOGETHER
Provide Immediate Covid Relief
Provide financial relief to communities and individuals affected by the pandemic.
Together, we can help make this difficult situation a little bit better for all of us.
Akimbo Now Promo Mastercard®
Akimbo Now Incentive Mastercard
Akimbo Gift Mastercard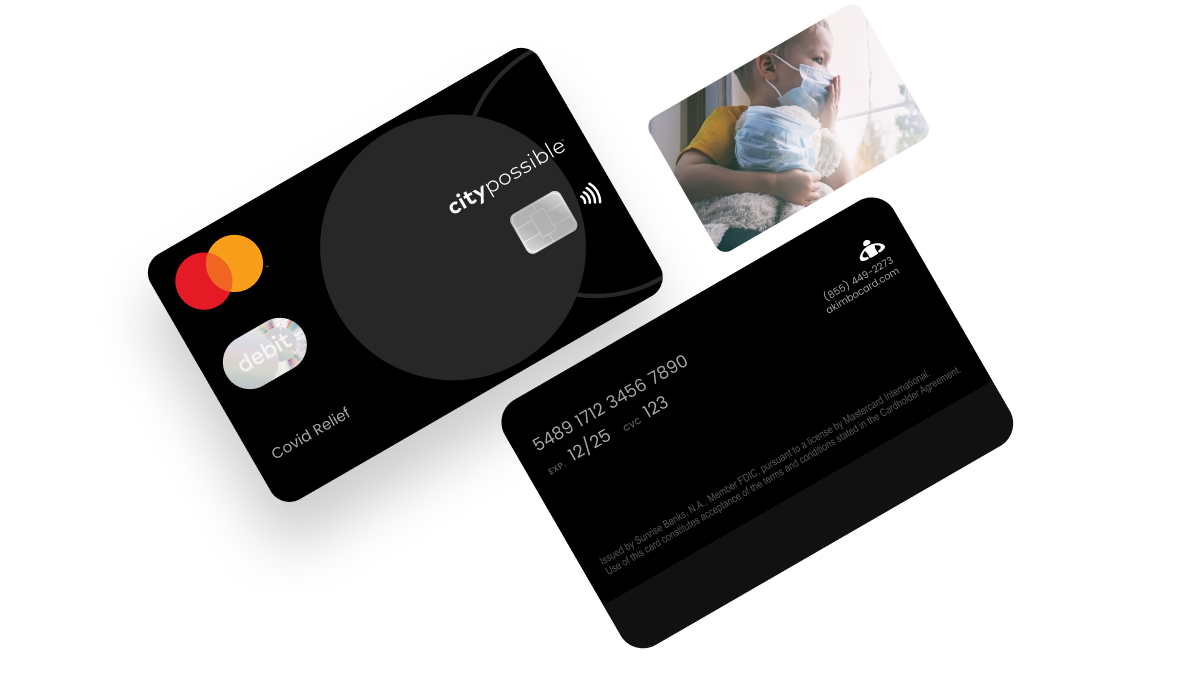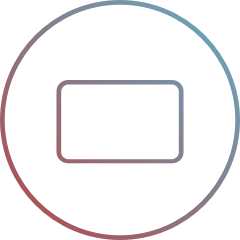 Provide relief with a card
Akimbo has partnered with Mastercard on their City Possible initiative to help communities that need assistance due to the impact of Covid 19.
These cards are an easy way to reach individuals and remove the hassle or worry of issuing paper checks that have a chance of getting lost in the mail, sent to the wrong address, or returned.
Akimbo Cards streamline the disbursement of funds for organizations and provide the recipient with simple and time-effective means to access the money you provide.
Send cards that don't require verification or card registration
Cards can be used everywhere Debit Mastercard is accepted, including ATMs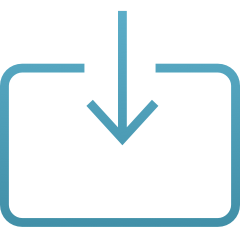 Continue your support by adding funds as needed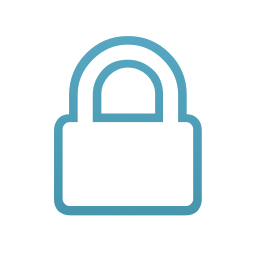 Restrict merchant categories
Restrict certain merchant categories based on need
Send virtually for
immediate access
In these trying times, each day can make a difference.
To provide relief quickly, you can deliver your cards virtually via text* or email. Recipients can immediately register and use their cards online.
The cards can also be added to Apple Pay®, Samsung Pay or Google Pay™.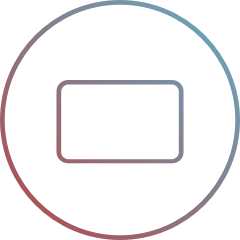 Order in bulk or deliver to individual addresses
Order your relief cards in bulk to distribute to your community as needed.
Or, send them directly to individual addresses.
Trusted by 100's of cities, non-profits, and government entities across the country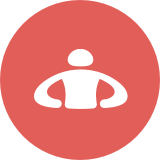 Contact us to 
provide relief
We'll help you identify the best solution and get you set up quickly so you can provide financial help directly to our community's most vulnerable people.
You are about to visit an external third party that is not administered by Akimbo Card. The following site's privacy policy may differ from our own.
You are about to visit an external third party that is not administered by Akimbo Card. The following site's privacy policy may differ from our own.
You are about to visit an external third party that is not administered by Akimbo Card. The following site's privacy policy may differ from our own.
You are about to visit an external third party that is not administered by Akimbo Card. The following site's privacy policy may differ from our own.
You are about to visit an external third party that is not administered by Akimbo Card. The following site's privacy policy may differ from our own.
You are about to visit an external third party that is not administered by Akimbo Card. The following site's privacy policy may differ from our own.
You are about to visit an external third party that is not administered by Akimbo Card. The following site's privacy policy may differ from our own.
You are about to visit an external third party that is not administered by Akimbo Card. The following site's privacy policy may differ from our own.
You are about to visit an external third party that is not administered by Akimbo Card. The following site's privacy policy may differ from our own.
You are about to visit an external third party that is not administered by Akimbo Card. The following site's privacy policy may differ from our own.