Akimbo Now Incentive Mastercard®
Did someone give you a card? Great!
You can register it below.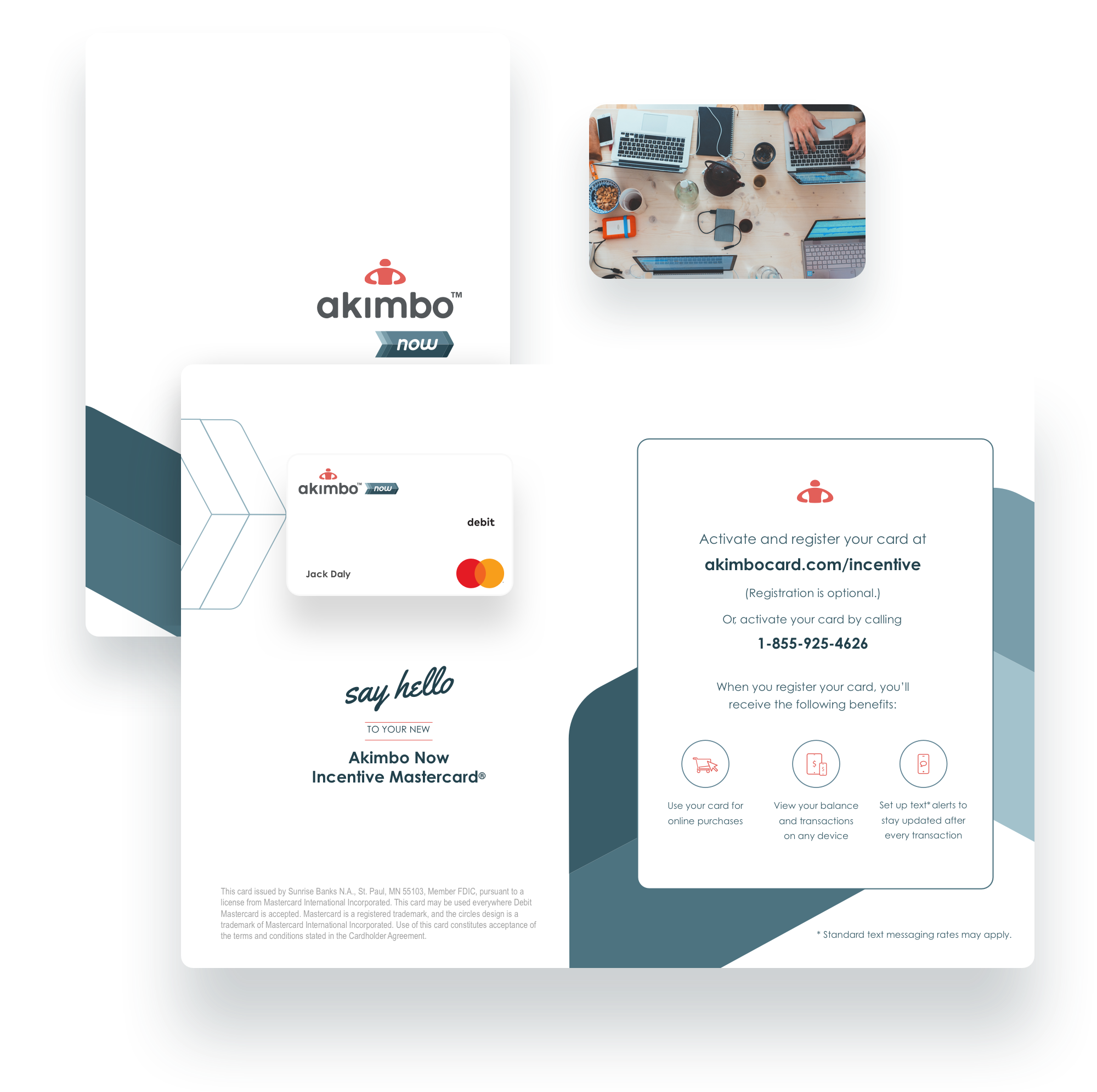 Smile away.
You just got money.
Register your card to use it online
It's optional to register your card, but doing so will allow you to use your card for online purchases. 
Log in to review your transactions
You'll have access to your dashboard, which will show you your balance and your transaction history
Disable or enable your card
You can stop transactions on your card by enabling or disabling your card in real-time
Enroll for text* alerts
Receive text* alerts after every transaction (standard messaging rates may apply)
View your Cardholder Agreement
You can review your Cardholder Agreement, including the card fees, by clicking below.
Still can't find what you're looking for?
Call us at 1-855-449-2273
7:00 AM – 7:00 PM CT
Monday – Friday